The Long Term Athlete Development (LTAD) Model is designed to provide a blueprint for the athletic and personal development of the participants. The model is also designed to help with healthy life-long sport participation.
The LTAD model is an initiative of Sport Canada. A panel of world experts was brought together to create a generic model that was to be adapted by each sport ( see Canadian Sport for Life website). Judo Canada's LTAD model was born of this generic model under the guidance of a Steering Committee composed of judo experts from across Canada and from abroad.
The LTAD model divides judokas in different categories based on their age and their level of activity.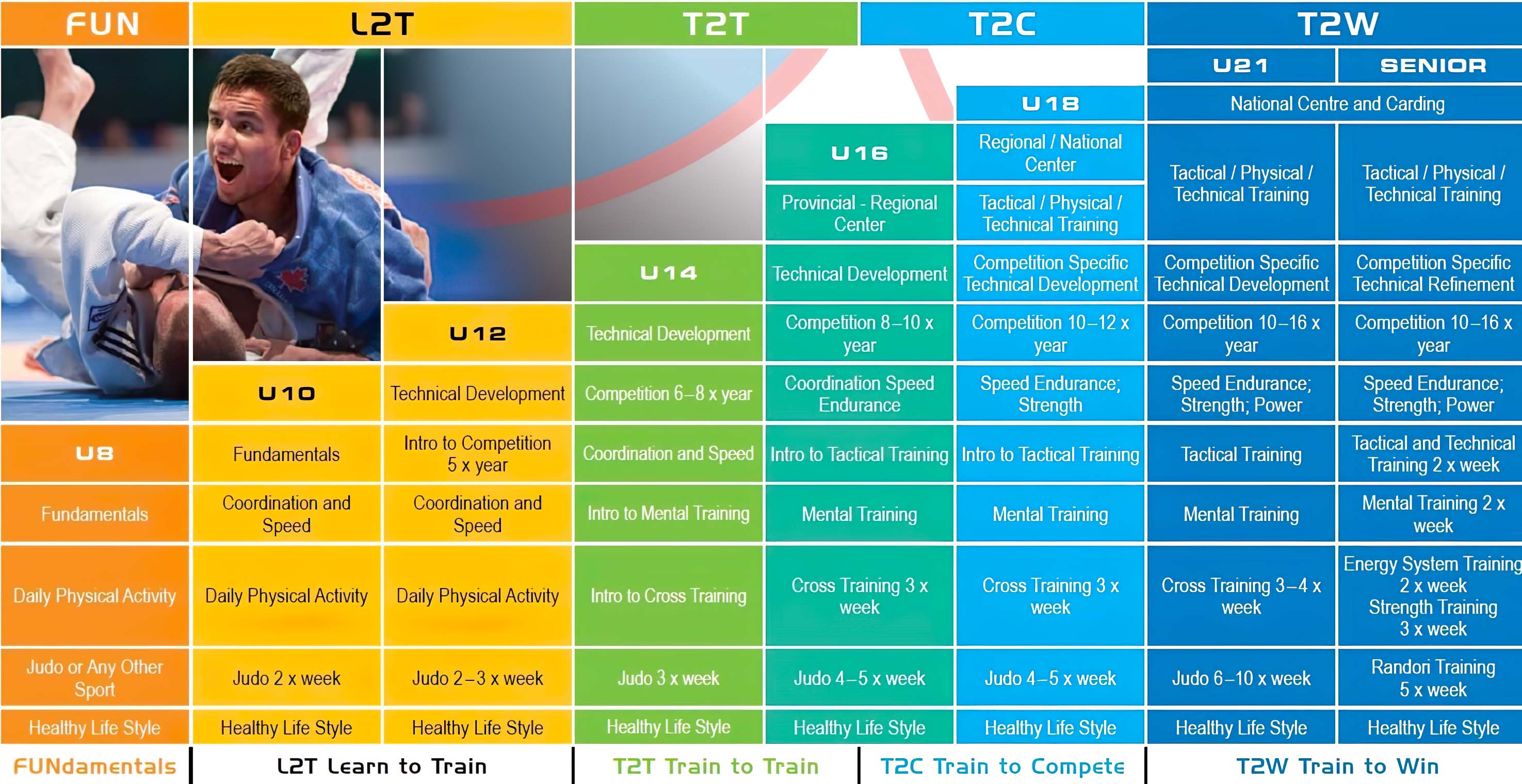 For more information please visit:
More Resources:
Coach.ca (LTAD for Parents)

Canadian Sport For Life

Government of Canada