Judo Saskatchewan's mandate is to develop and certify highly qualified provincial & national kata judges using the same rules as the International Judo Federation.
If you are interested in becoming a Certified kata judge, training and evaluation seminars for kata judges will be offered by Judo Canada.
This email address is being protected from spambots. You need JavaScript enabled to view it.
Please check the Calendar of Events for dates, location & Kata being presented.

List of Active Judges in Saskatchewan: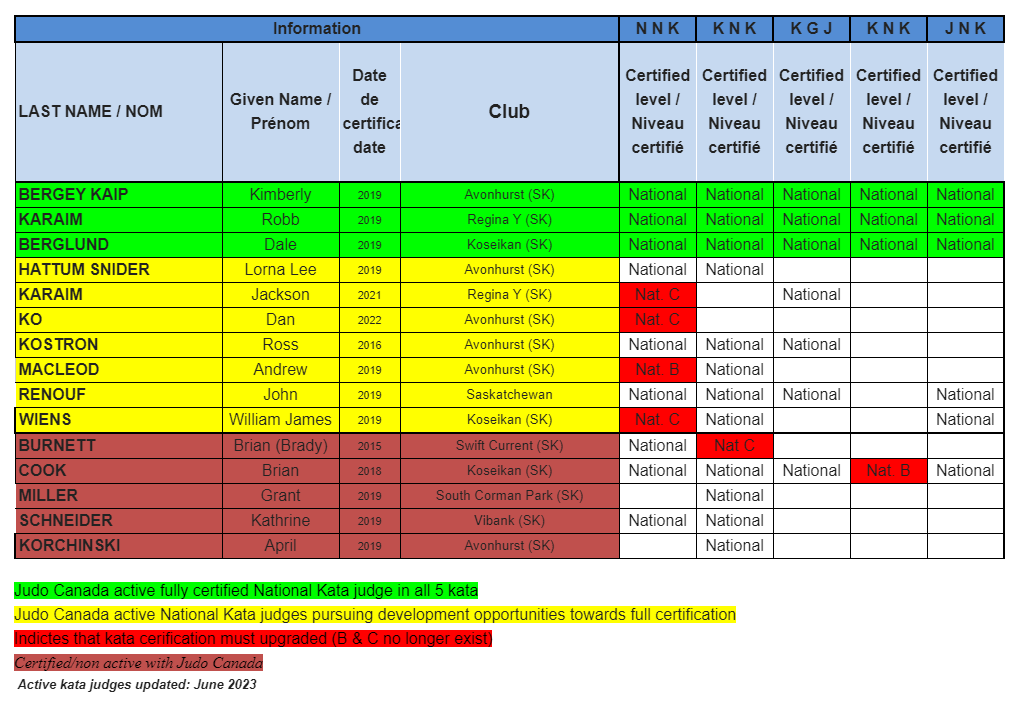 If there are any errors or omissions please contact the Kata Committee via email.


Resources


Judo Canada Judges Handbook Document

Kodokan Kata Textbook: